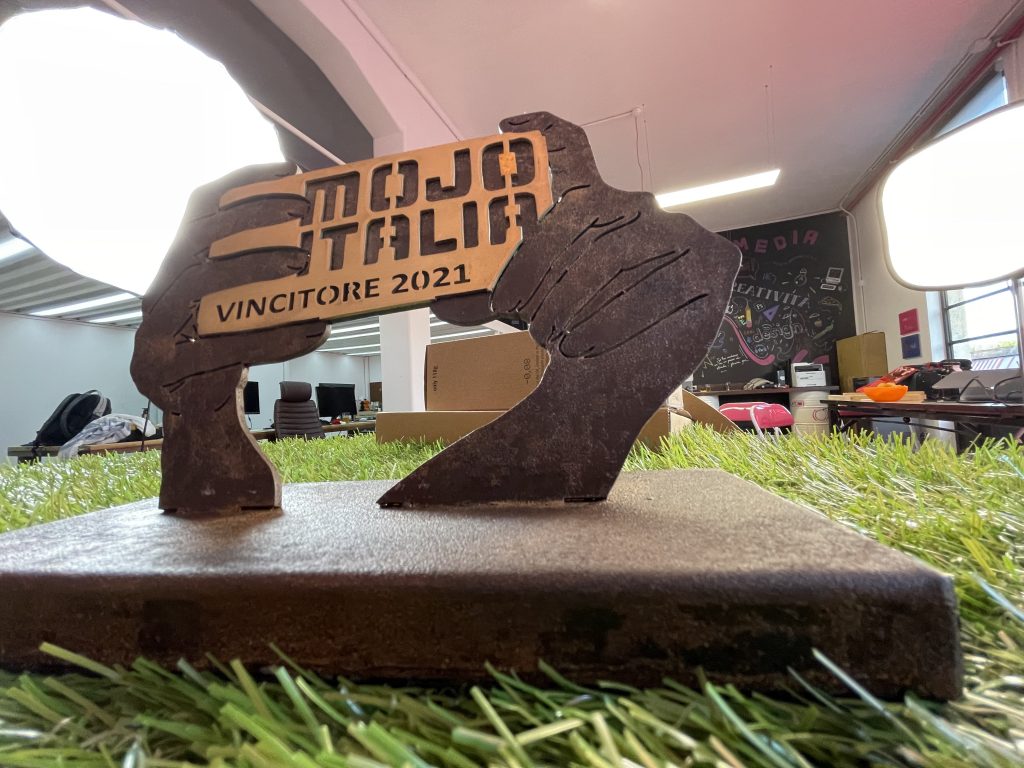 Our jury is a mix of special correspondents and deputy director from Rai (the public Italian broadcasting service), well known and productive free-lancers, journalists and filmaker, old school reporters with the taste for innovation and visionaries new-comers. This year we had on board also Luisa Rizzo, an Italian drone pilot and aerial filmaker who can't walk so she begun to fly.
The stories which won our awards touched topics which matter. Mobile Journalism category went to "Taking Giulio Regeni's bike home", a touching story about an Italian student and researcher who was abducted and killed in Egypt, someone we will never stop asking justice and truth for. In this very same category, an honourable mention went to "A night with the homeless in Rome" by Marco Agostini (which already won an Italian award in the past). The best one in the video storytelling category was "2young" by Californian director Matt Toronto which explored a dramatic topic as mass shooting in the US, using the format of a mobile videocall. In the same category, an honourable mention went to Lorenzo Vitrone, a young Italian filmaker, who explored the topic of sexual harrasment with humor and quotations from Sergio Leone's movies.
The winner in the category "In time of Covid" was "Face Mask on Sale" by Kenyan female filmaker Neha Shah, a beutiful short story about a pregnant mother trying to stay safe. The best video edited on mobile is "Shifted" a well design visual story of solitude during lockdown by British filmaker Ben Treston. Our category "Junior Filmakers" deserves an extra explanation. It was supposed to be a category for filmakers not older fourteen years old, indeed we receive mostly works from developing countries and so instead of calling this category off we agreed to keep it alive (considering junior as a reference to small productions budgets). This category was won by Mohammed Fahti with a beautiful story about a mother of three disabled sons in Egypt.
Winners will receive the Mojo Italia trophy (a metal statue made by an Italian artist, Glauco Cambi) and tech gear from Dream Grip, Shure and Moondog Labs to take their filming to next level. Luma Fusion will provide the #FinishedOnMobile winner with an iPad Pro.
The following one is list of the finalist for each category:
VIDEOSTORYTELLING
WINNER: 2YOUNG
This work shows how a filming tool can become a format, how a smartphone can give something extra to video storytelling as genre.
MOBILE JOURNALISM
WINNER: TAKING GIULIO REGENI'S BIKE HOME
A work which uses a smartphone at its best: letting the action flows naturally without any interference from the Filmaker and its gear. A great story which keeps a light on the Giulio Regeni's case and his family quest for justice and truth.
IN TIME OF COVID
WINNER: FACE MASK ON SALE
This intimate story takes the best out of mobile filming, its director was able to use a smartphone in a way which can be considered a milestone in the mobile scene

CATEGORIA FINISHED ON MOBILE
WINNER: SHIFTED
The merging of mobile video editing and mobile filmaking turns this piece in a special and unique work
JUNIOR FILMAKER

WINNER: RAWHYA'S SAFE HEAVEN
The winner was able to tell the story of a woman who looks like an universal mother
HONOURABLE MENTION
UNA NOTTE CON I VOLONTARI TRA I SENZA TETTO DI ROMA by Marco Agostini
In this piece, the author is able to give voice to the voiceless of the biggest city in Italy, who are the same one of other big cities in the world: invisible people. The author clearly was empowered by mobile in gathering this story.
GIÙ LA TESTA  by Lorenzo Vitrone 
This young Italian director touches a sensitive topic (sexual harassment in public places) with visual style and quotations from Sergio Leone's work.